History »
Ballsville Beef Parts
A Company History In The Making

Zebulon McLard
Methodist Minster / Bull Meat Innovator


The first Ballsville Meat Plant, 1843

It's not as easy as it seems to steal and hide a herd of cows, but that's just what petty thief and Methodist deacon Zebulon McLard did in 1822, in Ballsville, OK. As a United Beef cattle drive passed through en route to Kansas City, Zebulon trapped and sold the bull wranglers to local tough Clem Cliffordson Sr. to settle his gambling debts. As for the herd, he dressed them up as his parishioners. When the United Beef search party came looking, all they saw was faith and family values. That's why each year on the second Sunday in June, people come from as far away as Chickashaw County to see the cattle dressed up in church clothes.

Zebulon McLard went on to build a bull meat empire right here in Ballsville. He forged ahead and grew his empire by finding non-traditional uses for each and every part of a dead bull carcass. Eventually, Zebulon passed Ballsville Beef Parts on to his eldest son Barnabus McLard, who in turn passed it on to his son Finch McLard, and so on down the line until current bull-helmer Randy took over the company in 1978. As Zebulon always told his parishioners with a smile and wink: "It's good enough to eat, so eat it!"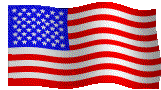 US cititens no longer
have to pay for permits to import animal insulins,
but are still required get
the import permits.
Visit the city of Ballsville's website!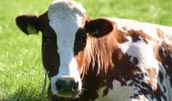 Local rare breed pedigree beef
Learn how to make a Ball Loaf!